Induction Standard 2ft x 2ft Drop In Ceiling Grid Inset Panel
60-Q03A-2 60W Non-Dimmable 2700K
60-Q03A-5 60W Non-Dimmable 5000K
60-Q03D-2 60W Dimmable 2700K
60-Q03D-5 60W Dimmable 5000K
100-Q03A-2
100W
Non-Dimmable 2700K
100
-Q03A-5
100W
Non-Dimmable 5000K
100
-Q03D-2
100W
Dimmable 2700K
100
-Q03D-5
100W
Dimmable 5000K
Lamp and Ballast:
The Magnetic Induction system is built for long life.
Two ballast systems: Dimmable and Non-Dimmable
Two Kelvin colors (temperatures) are available:
Warm White like an indcandescent bulb - -2700ºK
Cool White for bright close or technical work --5000ºK
Fixture Construction:
Cold rolled steel housing with a powder coated finish
to prevent corrosion.
Contains a High purity aluminum mirror reflector.
60 watt outputs 4800 lumens which replaces 108 watt HPS
100 watt outputs 8008 lumens which replaces 216 watt HPS
Voltage: AC 120 to 277v, Life up to 100,000 hours
Photometrics: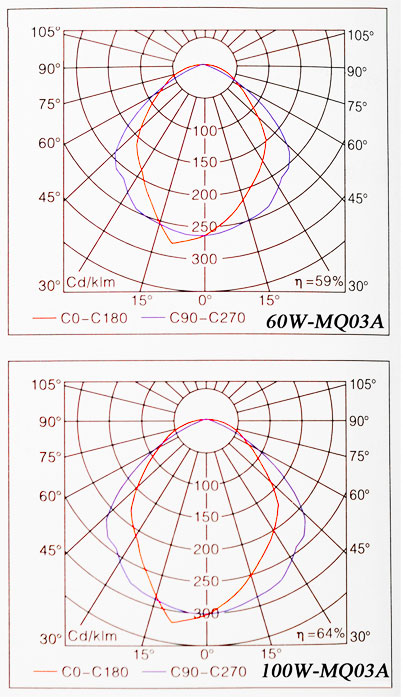 Dimming: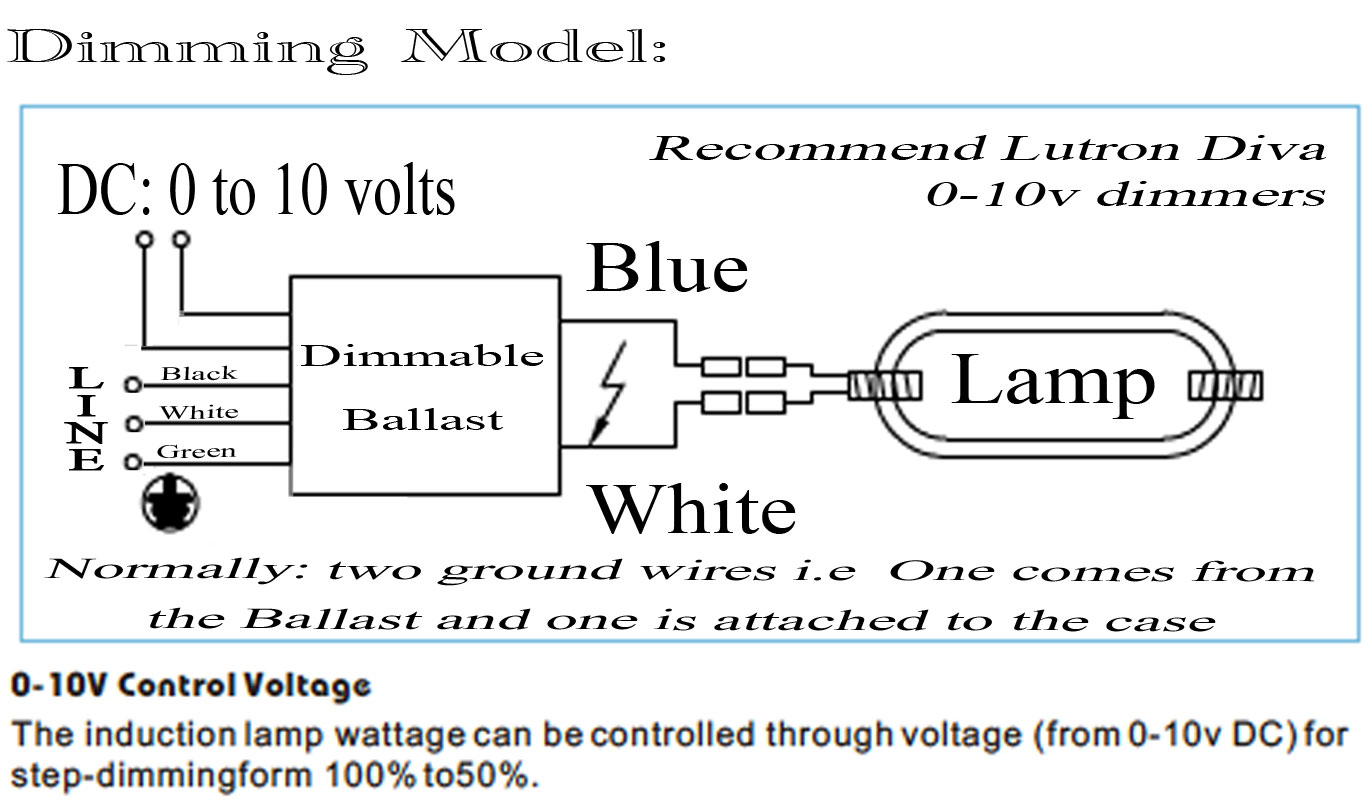 The induction lamp wattage can be controlled through voltage ( from 0-10v DC) for Step-dimming form 100% to 50%.
Description of the 0-10V dimming mode:
10V DC 100%
9V DC 95%
8V DC 90%
7V DC 85%
6V DC 80%
5V DC 75%
4V DC 70%
3V DC 65%
2V DC 60%
1V DC 55%
0V DC 50%