Vintage Reproduction Boat Lighting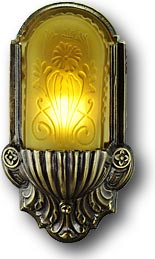 Our vintage reproduction boat lights use a proven BA-15D bulb that works on a range of 10VDC to 30VDC. Boat light systems that are subject to large supply spikes or dips should use a DC/DC regulator to protect their lighting system.
Our lights are brass/bronze castings, and not "tinny" sheet metal. They have a rich original look of 1900-30s.
The SMD bulbs are sold seperately. Our bulbs are good replacements for all bulbs using three bases standard in autos, airplanes, and boats. We also sell a few sockets for re-building older lights that have rusted out connections.
| | |
| --- | --- |
| Most lights can be built, or modified, to be CA Title 24 compliant. Call for details. | |