Custom Lighting Fabrication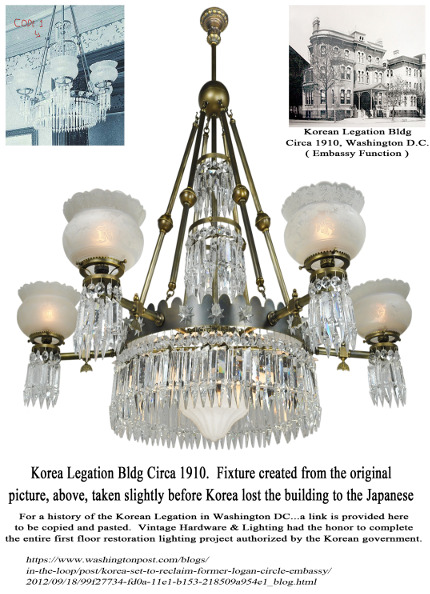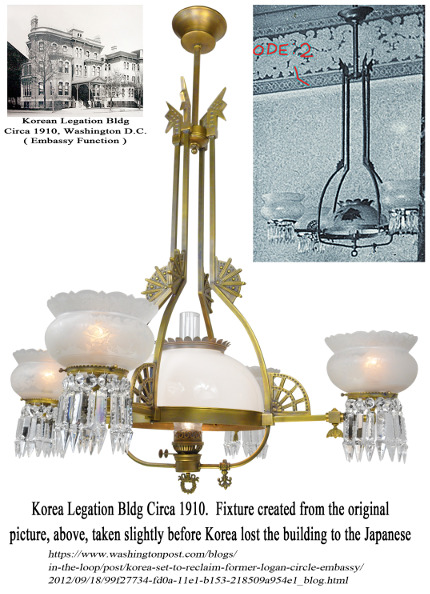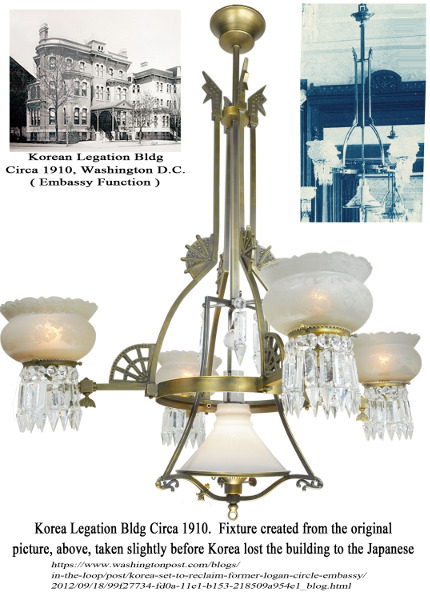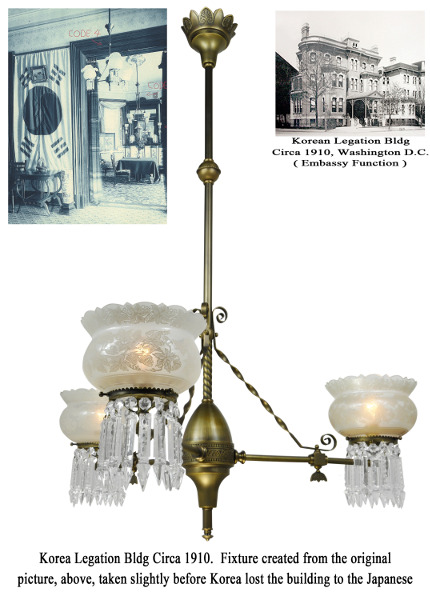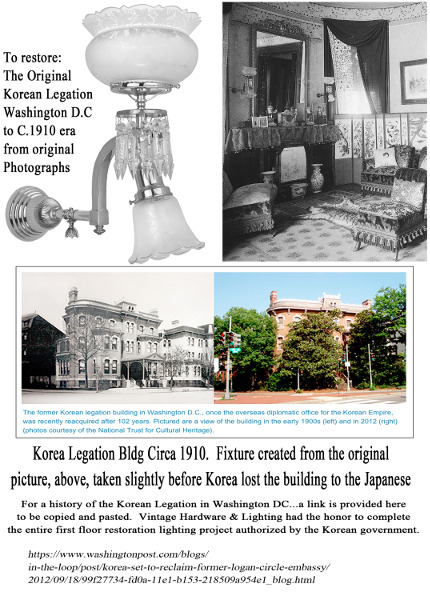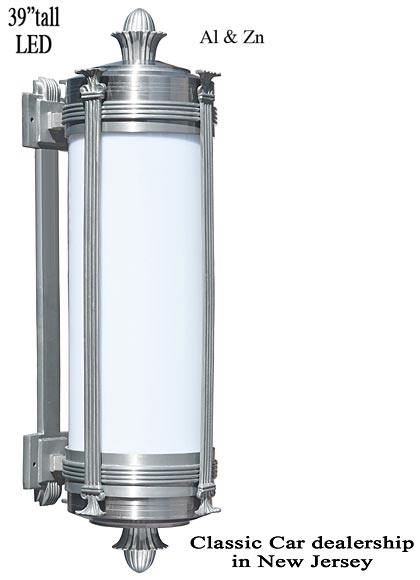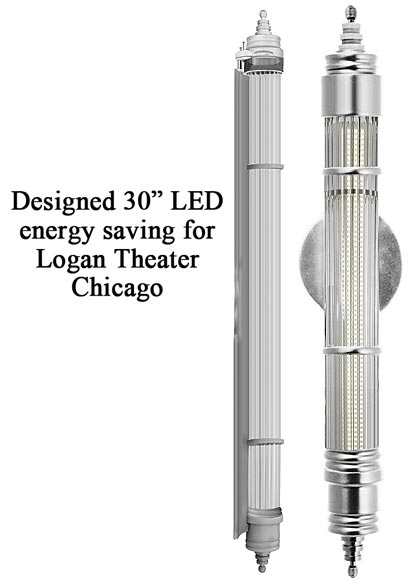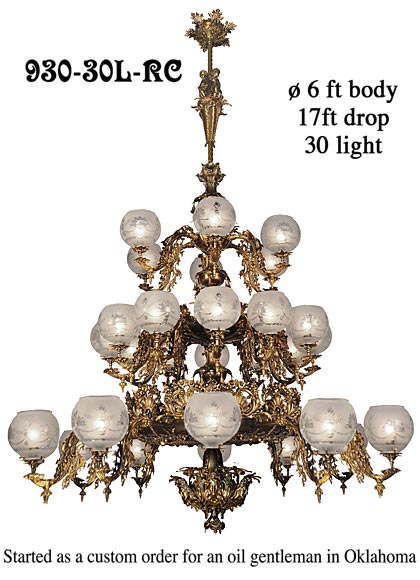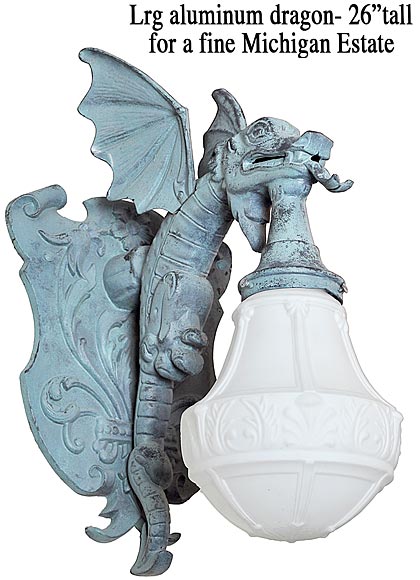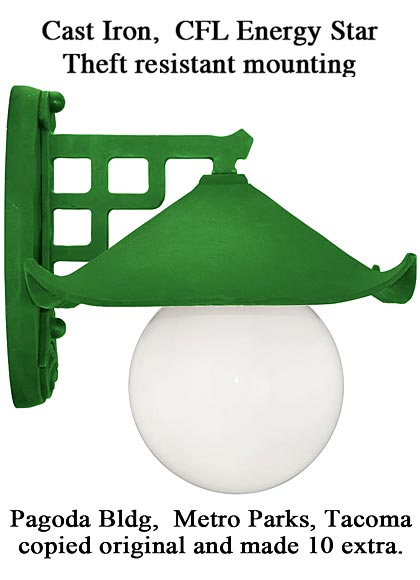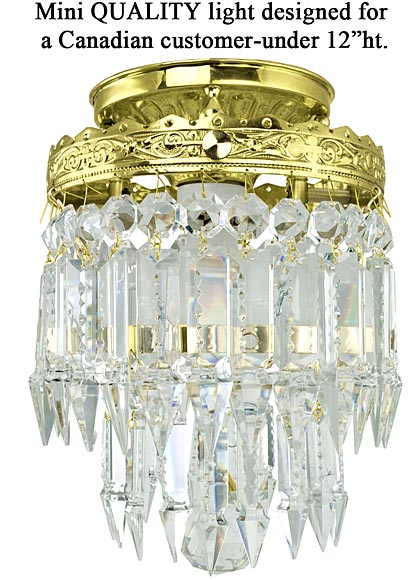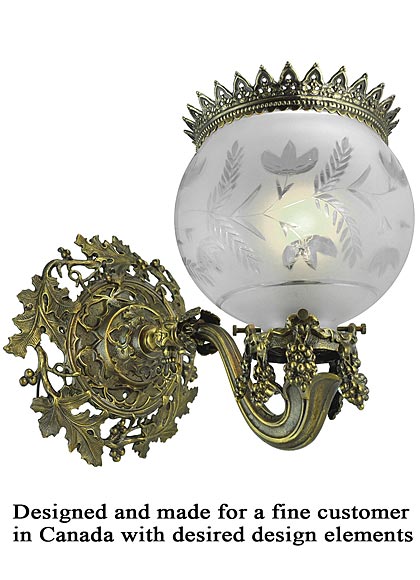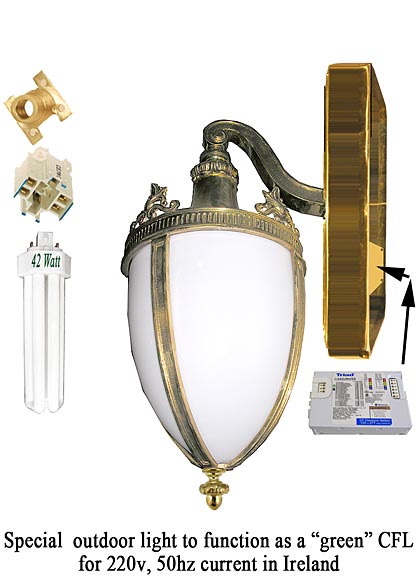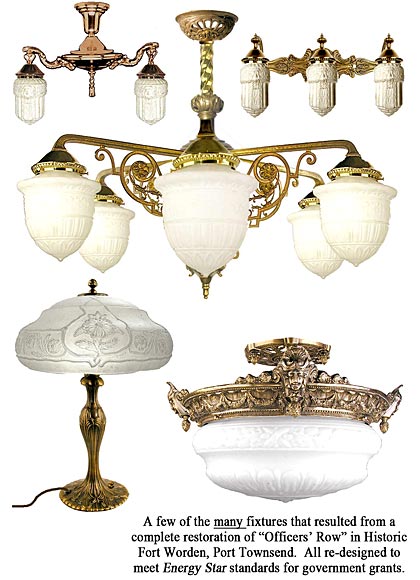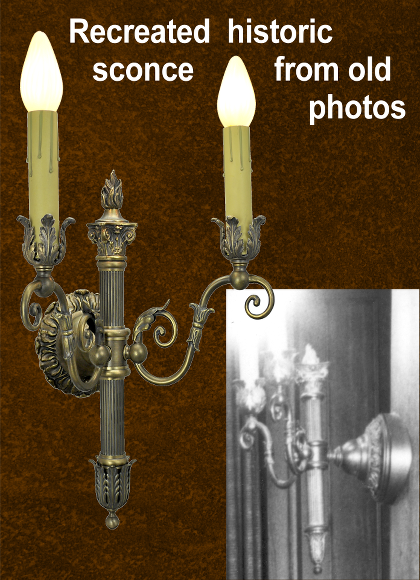 Custom Work: In addition to the thousands of catalog items that we make, we also do custom work. Since we are a real foundry and machine shop, and not just a re-seller, we make custom hardware and lighting replacements of all kinds!
Hardware: Items reproduced from originals will be slightly smaller than the original due to shrinkage of the re-casting process. Mechanical parts sometimes get expensive since jigs and fixtures have to be created. Send us a picture, of your part, by email or slow mail. We can give you a rough ball-park estimate by return
Lighting: Shown on this page is a slide show of a FEW of the lights we have custom made. After we designed and produced them for a client, we also added them to our catalog. Special proprietory designs, by other designers, are not ever shown. Whether we reproduce or modify your light, or, design something totally different just for you, we have the experience to work with designers and architects to give an outstanding outcome. We are a UL approved manufacturer. We also work with the "green" technologies whether it be CFL or LED?or even the newest "Induction" technology.
Metals: We cast brass by Sand Casting, Lost Wax Casting, Die Casting and use an extrusion press. We also cast and machine iron, zinc and aluminum.
Finishes: Polished brass, Matt Brass, Antique Brass, Oil Rubbed Bronze, All colors of painted cast iron, Zinc in hi/lo darkened, matt zinc, brushed matt zinc, polished zinc, Aluminum in polished, matt aluminum and brushed finish. Whatever we have not mentioned, can always be discussed.
The Korean Embassy Story
https://www.washingtonpost.com/blogs/in-the-loop/post/
korea-set-to-reclaim-former-logan-circle-embassy/2012/09/18/99f27734-fd0a-11e1-b153-218509a954e1_blog.html