Restored Original Antique Lights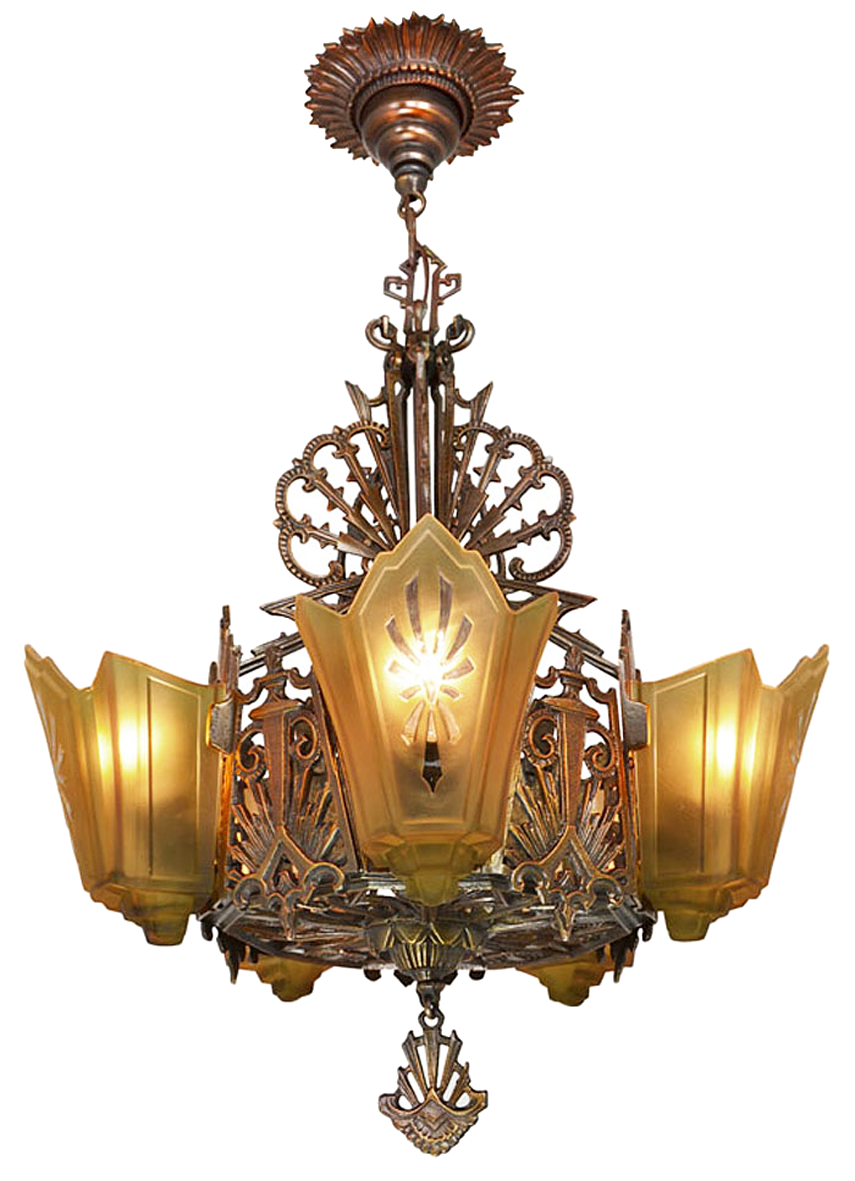 Genuine Antique Chandeliers and Sconces are another activity of Vintage Hardware & Lighting. While we re-create truly GREAT antique reproductions, we also raise money for our museum activities by selling antique fixtures. These great Antique offerings have been rewired to current UL Standards, in our UL shop, and restored to preserve their historic period. Many are one-of-a-kind but others might be known productions of the 1930s. We DO share our knowledge on each listing and with the information coming from a museum source; you can value these descriptions.
Antique chandeliers and sconces had lower wattage bulbs. Now with antique glass being more brittle than when it was new, we would suggest using those lower wattage incandescent bulbs or, cooler running LED bulbs. Our sockets will accept up to 100 watt incandescent bulbs unless stated otherwise, but consider the shade when choosing.
Many antique chandeliers and sconces are one of a kind, but some are not. Each brings with it a unique history such that even within a group some variations will be seen. We restore only a few antiques at a time and only when time permits. Our antique storage area contains hundreds of fixtures. Perhaps a "sold" item has an in stock mate. We also have a reputation for having rare Antique Art Deco slip shades. If you like a sold item, or are are searching for a matching shade or fixture it might be worth asking. Or send us an email with our "sold item id" or picture of what you're looking for. We just might have it, or similar in deep storage. It's worth asking.
Here is a link to our SOLD antique lights.
| | |
| --- | --- |
| Most lights can be built, or modified, to be CA Title 24 compliant. Call for details. | |