About Vintage Hardware and Lighting
Whether you are looking for vintage lighting or restoration hardware from a particular period - or are trying to find that rare reproduction piece no one else has - chances are, you will find it here!
We appreciate that you are visiting our website, and that you\'re considering our fine products for your home or commercial project. When dealing with a company, we understand your concerns regarding its background, experience, reputation for quality, etc. Therefore, we want to take this opportunity to tell you some things about us and what we stand for.
Overview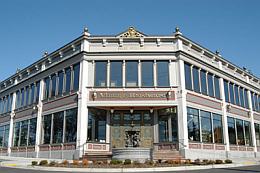 This website is the online Vintage Hardware store, representing the current catalog of available retail products. We also have a physical store, showroom, and light museum - located in Port Townsend, Washington. In addition to our regular product selection, we also take custom, commercial, or wholesale orders by request.
Our Port Townsend showroom also houses the world\'s only Art Deco light museum, with many rare pieces showcasing the same styles and brilliance you will see in our retail products.
Green Energy Lighting
Vintage Hardware & Lighting is also on the cutting edge of the latest in energy-saving, green light technology. Not only do we provide efficient lighting such as LED light bulbs that works well in restoration lighting, but we are also one of the first suppliers in America to offer quality, induction light fixtures and commercial induction lighting at great prices. For more information, see our induction lighting page here.
Background

For more than 30 years, we have specialized in authentic, reproduction hardware and lights. Our quality products can be seen in landmark buildings such as The White House, The U.S. Capitol Building, historic buildings around the country, and many theme parks, feature films and tv shows.
In fact, when it comes to reproduction lighting and hardware from pre-1940 - our company has for years been one of the preferred suppliers of authentic film and stage recreation lighting pieces for Hollywood studios.
Quality Statement
We are proud to offer:
| | |
| --- | --- |
| | Products with unmatched quality and craftsmanship |
| | Historically accurate, authentic details in all our lights and hardware |
| | A huge selection and variety - spanning many decades of classic and beautiful designs |
| | Trusted and personal service that you can rely on |
And last but not least - we have built our business for decades around a genuine passion for what we do. Our most loyal customers keep coming back to us not only for our products - but also for the personal and friendly service they know that they can always count on.
We\'re a family business - and want you, the customer, to feel like family too!
Recognition
When it comes to reproduction lighting and hardware, Vintage Hardware & Lighting is also a leader in innovation related to the installation, design and technology of vintage lights. We strive to offer the most energy-efficient and convenient fixtures that are suitable for antique style lighting - without sacrificing the integrity or visual appeal of any product.
Because of our dedication, we have received several acknowledgments and industry nominations. In addition to being featured in newspaper and magazine articles, Vintage Hardware has also been nominated three years in a row for "Design Excellence" at the LightFair International Awards.
A few words from Ken Kelly, the founder of Vintage Hardware: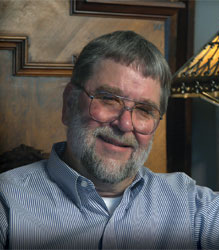 I am the son of an antique dealer, and started business out as an antique dealer in Edinburgh, Scotland, in 1968. I found that sourcing hardware was difficult, and very frustrating for both my antique business and restoration projects. Luckily, I became very friendly with one company in particular, and in 1975, I acquired it by trading off my antique exporting business to the inheriting son. My years as an antique dealer gave the experienced touch that helped the business grow, and have made our products some of the finest on the market.
Our factory preserves and faithfully reproduces restoration hardware, antique lighting, and architectural pieces from many eras and design motifs including Georgian, Victorian, Arts and Crafts, Waterfall, Art Nouveau, Art Deco and Bungalow. We also offer a "made to order" service for contractors, antique dealers, museums, and homeowners. Our products have been specially ordered for many movies, and we are an approved vendor to the White House; having furnished them with Neo-Rococo fixtures during their rehab project.
Our showroom is located in the lovely historical and Victorian town of Port Townsend, WA, and has all functions under one roof. We provide an expansive showroom with retail sales, and build many of our lighting fixtures here. While visiting our showroom, be sure to see the Kelly Art Deco Light Museum. This free exhibit is the only American Art Deco light and slip-shade museum in the world today.
Our museum is a rare glimpse of the Great Depression years of 1928 to 1938. This museum feature a unique collection which has been drawn from over 2000 pieces. The variation of light designs for this time is truly amazing. No other deco museum has committed the research or the specialization into American-made Art Deco Lighting as thoroughly as we have. Some lights in this 30-year-old collection are so rare that no book has ever documented them.
If you love Victorian towns, please stop by to say hello. In the meantime, if we can help you and your project along, please give us a call.
Thank You - Ken Kelly